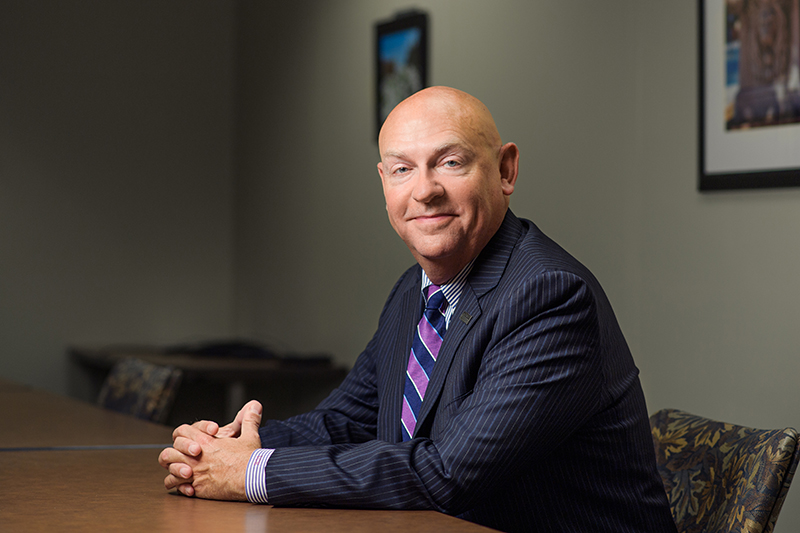 People, Processes, Technology
The new vision, crafted with input from the central, regional, and academic IT leadership, is a framework that bills people, processes, and technology as the three pillars of the organization – investment and growth for each is essential to the organization's overall health.  
Investments in technology, for an IT organization, can seem obvious: finding the right technology to solve the right problem at the right time. Areas being considered or already underway include a new service management system, upgrades to security infrastructure, and the development of a more-secure, easier-to-use two-factor authentication system.  
For people and processes, however, the investment has been in a transformational project to adopt the practices of ITIL (IT Infrastructure Library), an Axelos IT service management framework that creates an agile, flexible organization that focuses on creating value for customers.  
"I had worked with a very large company that had implemented ITIL and had seen the power it can have for transforming how organization's add value, improve operations, and reduce downtime," Hyatt said. "It gives everyone a common language and framework for delivering IT as a service." 
Beginning in June 2022, all West Lafayette centrally supported IT employees (including Hyatt and all directors), IT staff from Purdue Fort Wayne and Purdue Northwest, as well as some IT staff from Purdue Online and academic units, started attending ITIL 4 Foundations training. The multi-day course conducted by HPE (Hewlett Packard Enterprise) taught the basic concepts of ITIL and how to implement them. By the end of October, 600 employees (97 percent) had completed or scheduled the course; 357 had passed the ITIL 4 Foundations certification test, with additional staff on schedule to complete their certification.  
"Having a common language and the right people, processes and technology in place is what will really take us to the next level of IT service," said Corey Seliger, chief of staff to the Vice President and CIO. "ITIL creates a path allowing us to drive business transformation, so we can help the university achieve its goals."