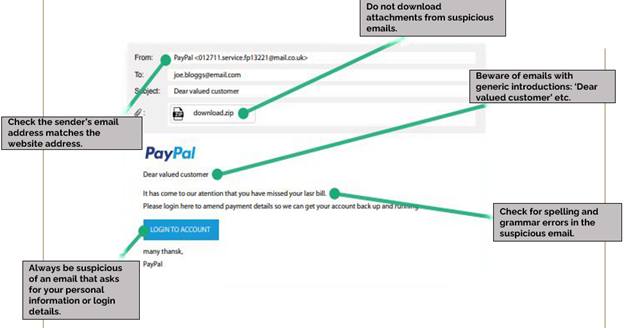 PSS Cybersecurity Awareness Tips!
Avoid clicking links or downloading attachments without verifying the mail's source and the sender very carefully.
Check all links and attachments rigorously, and never click or open any that seem suspicious.
Analyze any requests for personal or university information.
Always be weary of any messages demanding that you take immediate action. Don't react instinctively and always verify the request's authenticity.
Be very cautious of any unexpected messages, especially if the content seems suspicious or too good to be true, as they usually are.
How can you help prevent the spread of phishing messages?
Understand what to look for in a malicious message (uses threats or a sense of urgency, asks for credentials, or asks for you to buy something).
Forward the email as an attachment to abuse@purdue.edu.
To learn more about Purdue's Cybersecurity Awareness, visit https://www.purdue.edu/securepurdue/Cybersecurity/index.php or email Nolyn Johnson at cyberaware@purdue.edu.  
Last updated: 11/18/2022